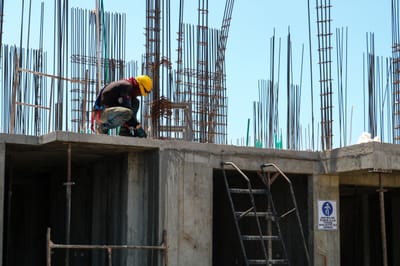 Our Professional Support service division is the one of the leading sections in providing Engineering Consultancy and Supply of resources in the field of Engineering, Construction, and Commissioning, Pre-commissioning, Operation and Maintenance services to Oil and Gas, Refinery, Petrochemical, Chemical, Steel, Power, Telecom, and Port and Infrastructure Sector.
Eternal Light for Cont. Est. maintains quality workmanship and 24-hour dedicated services. We perform as a prime contractor who safely executes high quality industrial, Electrical, mechanical, civil and structural projects.
The major business of our company is directed toward the industrial civil construction, mechanical erection, Electrical construction, General maintenance, Equipment, manpower Supply.
Achievements in various targets are obtained by commitment and hardworking of technically qualified persons. We offer wide range proven technical experience in every aspect of Civil, electro-mechanical construction and its related services.